Luxury Delivered To You
Lincoln Personalized Test Drive
Introducing a new personalized way to experience the luxury of Lincoln when and where you want.
In a few simple steps, you can arrange for a new or pre‑owned Lincoln to pull into your driveway from Lincoln of Englewood. Take confidence that your complimentary test drive comes with no commitments. Our qualified Lincoln specialist will deliver the vehicle to you so you can enjoy a fully personalized demonstration and get to know a refined luxury vehicle in a pressure‑free environment. Take your test drive on the New Jersey or New York roads and highways that are most familiar to you, and see how it feels to drive a Lincoln on the routes most traveled.
How it works
JUST SAY WHEN AND WHERE
A test drive has never been easier. Just follow these quick and simple steps.
Select A Vehicle
Pick your favorite SUV or sedan from Lincoln of Englewood's large inventory of luxury vehicles, like the all-new Lincoln Aviator, Lincoln Navigator, or Lincoln MKZ.
Shop Inventory
Tell Us When
Let us know the time and place that is most convenient for you, whether it's in Englewood, North Bergen, Hackensack, Paramus, New York City or beyond.
Schedule test drive
Confirm Test Drive
We'll coordinate the time to deliver the test drive to you as long as your delivery location is within 30 miles of Lincoln of Englewood.
Stay Up To Date
Your Lincoln Product Specialist will keep you updated on our progress as we near your requested location.
Start Your Test Drive
Once your Lincoln Product Specialist arrives you'll begin your test drive. They'll introduce you to the new Lincoln and answer any questions you may have.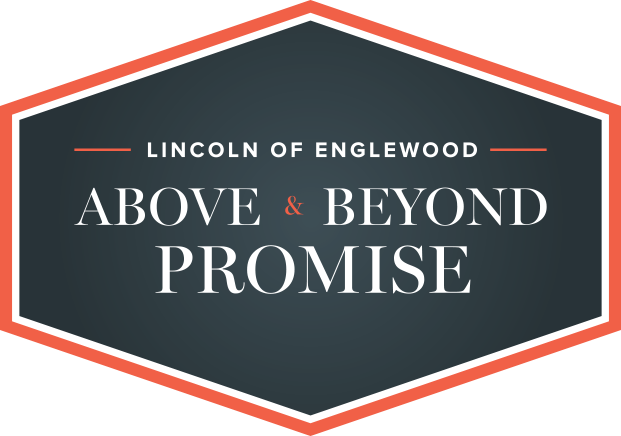 At Lincoln of Englewood, the entire experience is built around you...
We'll Bring The
Test Drive  To You
Complimentary
Delivery
Pick Up
& Delivery
Above & Beyond
Get a test drive delivered to your door
At Lincoln of Englewood, we've always believed you need to drive a car to understand if it's right for you, which is why we are making it easier for you to test‑drive our vehicles. With our Lincoln Personalized Test Drives, a Lincoln Product Specialist will come to you in Paramus, Hackensack, Clifton, or beyond, with the car you would like to test drive so you can experience the luxury of driving a Lincoln. We also want you to know that at our New Jersey Lincoln dealership, we are dedicated to cleaning and sanitizing all commonly touched surfaces, so you can feel comfortable getting behind the wheel.