LINCOLN
Lease Return Center
In Englewood, NJ
---
You Can Return Your Lincoln Lease To Lincoln of Englewood, Even If You Didn't Lease From Us!
Schedule Your Lease Return
Lincoln Lease-End Options
---
Are you approaching the end of your current Lincoln lease? If so, you may be wondering what your next steps are with returning your lease. As you get towards the end of your Lincoln's lease terms, it is a good idea to think about what your lease-end options are, especially if you have 6 months or less remaining. At Lincoln of Englewood, rest assured that we can assist you in making a decision that is right for you.
The Following Options Are Available To You, Even If You Leased From Somewhere Else:
1
Turn in your Lincoln and purchase or lease a new vehicle:
This option is not only easy, but it means you drive off our New Jersey Lincoln Dealership lot in a brand new Lincoln. Our specialists will work with you and all current available incentives to get you a great deal when you lease or purchase a new Lincoln model. A new vehicle means you get to take advantage of the newest technology and convenient features that Lincoln has to offer. To turn your lease in, you will need to schedule a vehicle inspection in advance, contact us and we will be happy to make an appointment for you to come in!
Contact Us
2
Purchase Your Leased Lincoln:
Do you love your Lincoln? You can purchase your leased Lincoln at any point in time during your contract, or you can choose to purchase your Volvo at the end of your lease period. When you purchase your leased Lincoln, there is no need to have your vehicle inspected, but we do have low financing rates and extended protection plans available to you for peace of mind. Please contact us today so we can discuss all of your available options.
Contact Us
3
Turn In Your Lincoln:
Return your leased Lincoln to us, even if you decide not to lease or purchase a new Lincoln. You will need to schedule an inspection ahead of time, and you will be responsible for any remaining payments, excess mileage, excess wear and tear, and any other end-of-term obligations that were specified in your lease agreement. Schedule your inspection, and we will make turning your Lincoln in as easy as possible!
Contact Us
Don't miss your chance to return ANY Lincoln model, from ANY dealership, for ANY lease term.
Do You Want to Return Your Leased Lincoln Early?
---
We help Lincoln customers trade out of their current lease contracts all of the time. If you are ready to turn your Lincoln lease in early, please contact us and we can discuss what your available options are. It doesn't matter where your Lincoln lease originated from, our New Jersey Lincoln dealership, is here to help you and provide you with multiple options. Contact us today to learn more.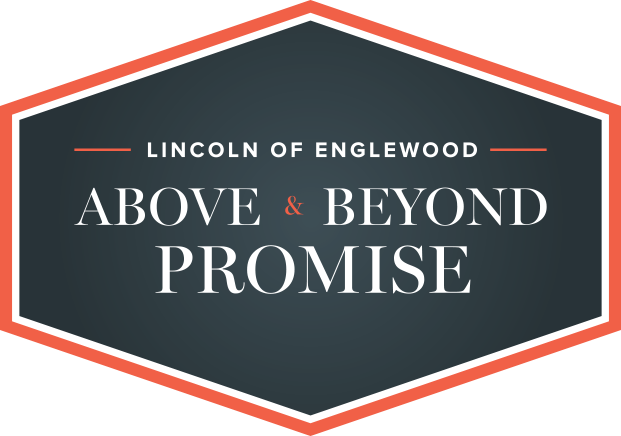 At Lincoln of Englewood, the entire experience is built around you...
We'll Bring The
Test Drive  To You
Complimentary
Delivery
Pick Up
& Delivery
Above & Beyond
Are you looking for lease-end options for your Lincoln lease in New Jersey?
Regardless of where you originally leased your Lincoln from, our New Jersey Lincoln Dealership can assist you with returning your lease and choosing which Lincoln model is the best fit for your future like the Lincoln Aviator, Corsair, MKZ or Navigator. Schedule a Lincoln lease return inspection at our Englewood location, and we can go over all available options. You may decide to lease a new Lincoln, purchase your current Lincoln, or just return your Lincoln to us. If you are looking to terminate your Lincoln lease early, we also have a variety of ways to work with you. Visit our Lincoln dealership located in Englewood, NJ, or give us a call for further assistance.