Spanish Sales Department Englewood NJ
Bienvenido a
Lincoln of Englewood
Número de teléfono
Horas de venta
Lunes a jueves
viernes
sábado
domingo
오전 9:00 - 오후 8:00
오전 9:00 - 오후 6:00
오전 9:00 - 오후 5:00
cerrado
Direcciones
186 Engle Street
Englewood, NJ 07631
¿Está interesado en el nuevo Lincoln? ¿Es el español tu primer idioma? Venga a Lincoln of Englewood en Englewood, Nueva Jersey, y conozca a nuestro personal que habla español con fluidez. En Lincoln of Englewood, queremos asegurarnos de que su experiencia de compra de un automóvil sea agradable y cómoda, comenzando por hablar en su idioma preferido. Llame o visite nuestro concesionario Englewood Lincoln y conozca a uno de los miembros de nuestro equipo bilingüe que responderá sus preguntas y lo asistirá en cada paso del camino.
Compre nuevo inventario de Lincoln
Compre el inventario de vehículos usados
Ofertas especiales de arrendamiento de Lincoln
Explore las ofertas de arrendamiento y financiamiento de Lincoln
Ver ofertas especiales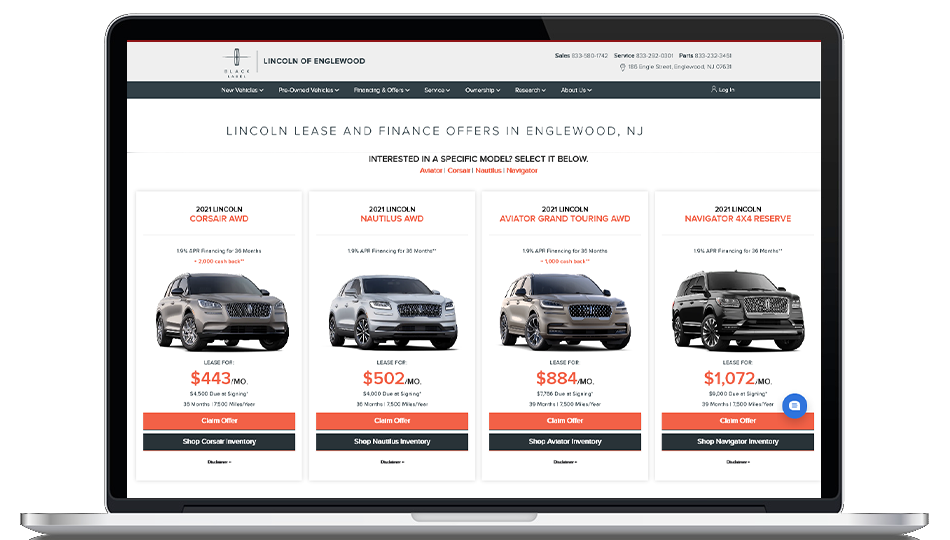 La prueba de manejo moderna de Lincoln of Englewood: ¡pruebas de manejo entregadas a usted!
Programar en casa una prueba de manejo